Arco en Madrid
Sala Mon Live, Madrid, ES.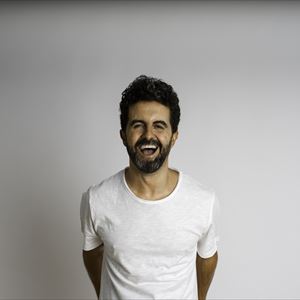 Nombre del evento: Arco en Madrid
Ubicación: Sala Mon Live
Dirección: Calle Hilarión Eslava, 36 , 28015 Madrid
Fecha: 21-03-2020
Apertura de puertas: 21:30
Link de venta de entradas: bit.ly/ArcoEnMadrid2020
Precio: primeras entradas a 12€ + GG
Resto a 14€ + GG
Puerta a 18€
Under 16s must be accompanied by an adult. We cannot issue refunds to under 16s who are not accompanied by an adult.
More information about Arco en Madrid tickets
ARCO, el que fuese cantante y compositor de El puchero del hortelano vuelve a Madrid para presentarnos su nuevo álbum previsto para este otoño/invierno, tras agotar entradas en la mayoría de las fechas de su anterior gira vuelve a nuestra sala para ofrecer un nuevo concierto donde podremos disfrutar también de sus dos anteriores discos y, como no, de muchas de las canciones más emblemáticas del puchero.
Puedes seguirlo en sus redes y escuchar su música aquí: Facebook Instagram Spotify Youtube