Masked Intruder
New Cross Inn, London.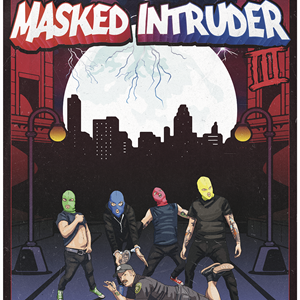 More information about Masked Intruder tickets
Facebook Event: https://www.facebook.com/events/2229310264051866/
As part of Be Sharp Promotions 10th Birthday Celebrations...

MASKED INTRUDER
http://maskedintruderband.com/

Some say they hail from Wisconsin, some say their accents on stage betray a New Jersey heritage and some people think they're just Chixdiggit in disguise, but one thing's for sure, Blue and the gang have been crafting some of the sweetest pop-punk gems about breaking and entering, stalking, and muggings that you've ever heard. Not many grown men in ski masks can claim to be the very favourite band of Fat Mike's daughter, for example (not many men in ski masks should be around children at all) but that's what makes Masked Intruder so special. They're more than a gimmick. They've got chops. They're weird, kinda arty, fairly goofy, vaguely dumb, relentlessly smart and they appeal to pretty much everyone, from their fellow hardened criminals to little girls and everyone in between.
Tuesday 30th July
Doors 7pm
Tickets £12 ADV