The Chameleons
Picturedrome, Holmfirth.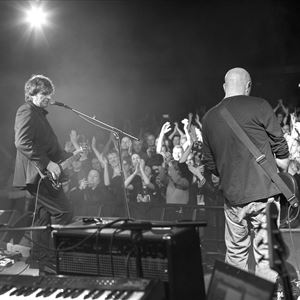 More information about The Chameleons tickets
The Chameleons Vox

Featuring Mark Burgess (Bass / Vocals) & Reg Smithies (Guitar) Chameleons Vox is the continuation of The Chameleons arguably the most influential band ever to come out of Manchester. Their first record, Script Of the Bridge stacks up favorably as a debut album against, say Boy by U2 (the band they are most often compared to), and in their live shows they create a noise big enough to fill a stadium. It's often said that somewhere in a parallel universe, The Chameleons would have been one of the biggest bands in the world.